The Practical Option for Home Security
06/27/2015
Back To Blog
Since at Locksmith Channelview we work with security features every day, it is reasonable to conclude that we would know how to provide the level of security you'll need for your home. Apartments have different security needs than a house with a garden, for example. A locksmith understands how and where security is needed both inside out outside of your home. When you have a security system installed it can provide you with greater peace-of-mind. It is reassuring to know that if you are asleep, anything that you should be alerted of will be done through the type of security system you have installed. There are systems that detect fire and smoke, movements in the different rooms of your house and, of course, intrusions.
Home Security System Installation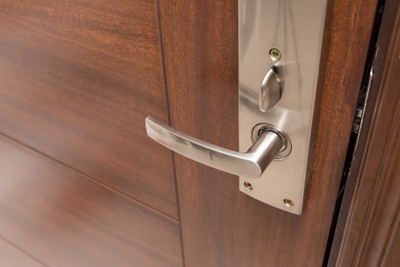 You may be wondering exactly how a locksmith installs your home security system. It is really quite simple. The system will be programmed to sync with the entry points in and around your home. Attached to the system is a sensor. This sensor is what detects movement. The sensor will alert the system of any movement and sound the alarm. Sensors are generally placed around the door frame and windows. Any place where access to your home is possible is where sensors should be placed. Motion sensors can also be used throughout your home.
When a security system is installed, it is usually placed somewhere for easy access. If you want to set your alarm before going to bed, rather than having to go back downstairs, one can be installed in your upstairs hallway or bedroom. There are also various ways for you to actually set your home alarm. You can select from a wireless control, touchpad or voice commands. The type you select will generally be based on your lifestyle and what will be most convenient for you. To ensure that your security system works properly, have it installed by experts. Most importantly, set your alarm. While this may seem logical, it is often something that is overlooked by homeowners. If you are the type who tends to forget, there are even systems that will notify you to set the alarm. Keep your home safer – find out what is the best security system for you.